When you score a European Championship last-16 winner as good as Thorgan Hazard's, you deserve all the plaudits you get.
The Belgium player's fierce, dipping, swerving drive to beat Portugal saw him named Uefa's 'Star of the Match'.
It also earned him your highest rating in our Player Rater – an impressive 7.58.
As a sign of the game's quality, he was the only player in it to get a rating above seven, with Portugal's Renato Sanches his nearest rival with 6.90.
You can see the full ratings below…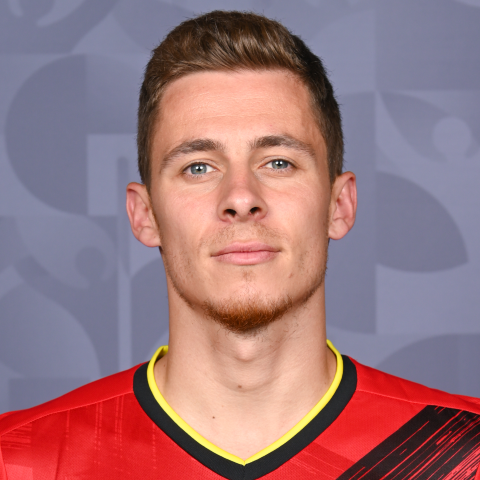 Player of the match
T HazardThorgan Hazard
with an average of 7.58
Belgium
Squad number16Player nameT Hazard

Squad number1Player nameCourtois

Squad number10Player nameE Hazard

Squad number9Player nameLukaku

Squad number7Player nameDe Bruyne

Squad number2Player nameAlderweireld

Squad number5Player nameVertonghen

Squad number3Player nameVermaelen

Squad number15Player nameMeunier

Squad number8Player nameTielemans

Squad number6Player nameWitsel

Squad number14Player nameMertens

Squad number11Player nameCarrasco

Squad number19Player nameDendoncker
Portugal
Squad number16Player nameRenato Sanches

Squad number4Player nameRúben Dias

Squad number7Player nameCristiano Ronaldo

Squad number10Player nameBernardo Silva

Squad number5Player nameRaphael Guerreiro

Squad number23Player nameJoão Félix

Squad number8Player nameJoão Moutinho

Squad number20Player nameDiogo Dalot

Squad number9Player nameAndré Silva

Squad number3Player namePepe

Squad number21Player nameDiogo Jota

Squad number1Player nameRui Patrício

Squad number11Player nameBruno Fernandes

Squad number13Player nameDanilo Pereira

Squad number24Player nameSérgio Oliveira

Squad number26Player nameJoão Palhinha