National League North and South clubs have voted to declare the season null and void, but the National League national division will continue.
Step two of non-League football will therefore cease with immediate effect after clubs voted 24-19 in favour of ending the current campaign as the financial implications of the coronavirus pandemic continue to take their toll at the levels of the football pyramid below the EFL.
Clubs in the National League, the top tier of non-League, voted 7-13 against declaring the season null and void. Two clubs are yet to cast their votes but the results cannot be altered, with a 51 per cent majority carrying forward.
The National League board will now take the decision to the Football Association (FA) for ratification, where the issue of relegation and promotion will also be discussed.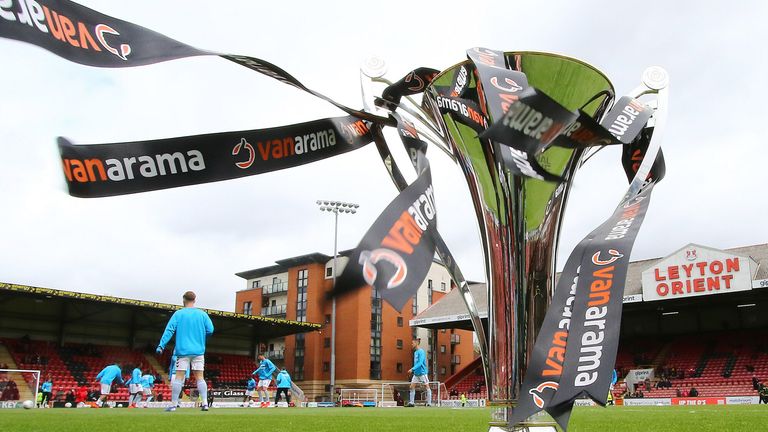 Last month, a group of 17 National League clubs called for the season to be curtailed unless "adequate and fair funding" was handed out to go towards coronavirus testing and to offset losses.
That came after clubs in the National League and National League North and South discovered they would only be eligible for low-interest loans rather than grants.
In a letter at the time, the 17 clubs – including Darlington, Dulwich Hamlet, Gateshead and Hereford – said: "With no apparent end in sight, this excruciating pandemic has us all facing financial imbalances of varying degrees."
Clubs in Steps 1 and 2 received a cash injection from the National Lottery in October in order to begin the season, in a commercial deal brokered by the Government.
Dorking Wanderers, who are top of National League South, say they will appeal the decision to the FA.
The Surrey club's owner, Marc White, believes he will have the support of other clubs in the matter.
Reacting to the news that the season will end prematurely, the club said in a statement: "We did not feel that a vote was necessary.
"Instead we felt that a much more collaborative approach was required given the very difficult circumstances people found themselves in.
"We felt that during the recent suspension it would have been a perfect opportunity to work alongside clubs to understand how the competition could be completed."