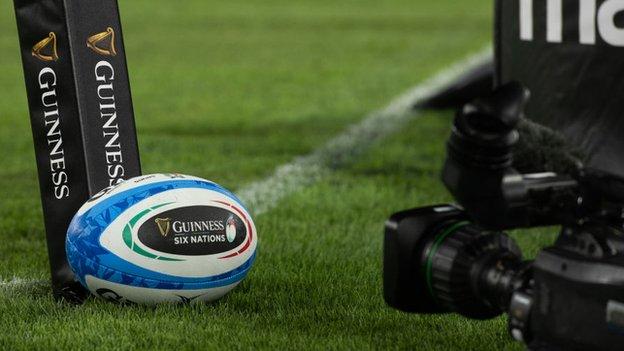 CVC's involvement in international rugby union will herald the start of a "new era" in the sport, says Six Nations boss Ben Morel.
The private equity giants have taken a 14% share in the Six Nations in a deal worth £365 million.
And 25 years on from the start of professionalism, Morel feels the game can now move to the next level.
"This is just the start of the journey," Morel told BBC Sport.
The deal incorporates the women's and Under-20s tournaments, plus the autumn international series, with Morel hailing a "fantastic opportunity" for the women's game.
He insists CVC and the Six Nations have a "shared vision" for the sport's future, and that moving the Championship off free-to-air TV in order to maximise revenue is not a foregone conclusion.
"It's finding that right balance between exposure, promotion and financing," Morel explained.
"I really sincerely believe CVC's objective on getting a return on their investment is aligned with the long-term interests of the game."
Morel says the new set-up will "put fans at the heart of everything we do", adding: "What we are going to try and do overall is enhance the sporting spectacle.
"We want to make sure the fan experiences are constantly improved, whether in the stadium or at home."
However any immediate prospect of promotion and relegation from the Championship has been ruled out, with struggling Italy secured as one of the seven stakeholders.
"Six Nations is an extremely precious tournament, and any changes to that would need to be extremely carefully studied," Morel added.
"I do believe though we do need more emerging nations to compete in rugby.
"Ultimately I do think the July and November windows could provide the adequate and more immediate opportunities to put these emerging nations at the heart of what we do."
What do the unions think?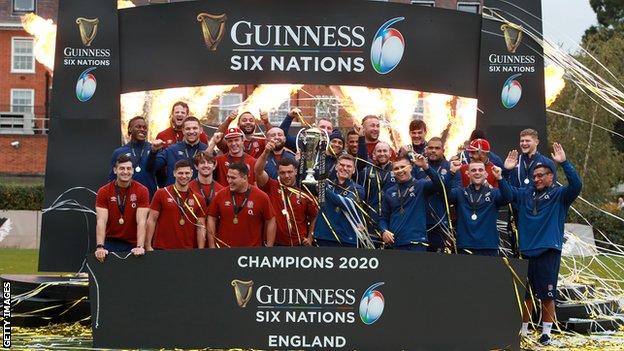 The Welsh Rugby Union, who will receive a £50m windfall, has heralded "a pivotal moment in the history of the international game in Wales".
The Irish Rugby Football Union will get £48m and described it as "very positive news for Irish rugby", but stressed the "extremely precarious financial situation" the union finds itself in because of the coronavirus pandemic.
Scottish Rugby will receive £44.5m and called the deal "an important step in the evolution of the Six Nations".
England's RFU has also welcomed CVC's arrival on the international stage at a time of financial crisis.
"CVC capital of around £95m over the next five years will allow the RFU to invest in revenue-generating activity to continue to support the community and professional game for many years to come," said RFU chief Bill Sweeney.
Sweeney said potential areas for investment included "club, ground and stadium development, data and digital investment and opportunities to further grow the women's game".
He added: "As a result of significant revenue losses, we will also apportion some CVC capital in the short term to pay down debt and rebuild reserves."